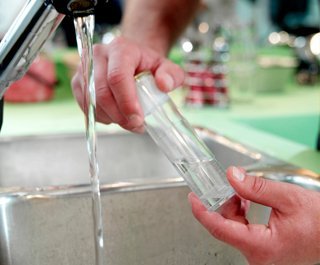 Having a private well requires owners to be responsible for their own water testing. Staying current on this chore ensures the ongoing safety of your water. After all, you never can be too careful when it comes to the water your family members or your employees use for drinking, cooking, and washing.
The team at Goold Wells & Pumps offers water testing to customers in Albany, the Capital Region, and the Berkshires to help you maintain the safety of your property. We are a local, family-owned water testing company with more than 90 years of experience helping our neighbors stay healthy and safe. Effective well water testing is a must to detect any potential problems with your water and alert you of any urgent issues. To schedule your water testing services, reach out to us by phone or email today!
There are plenty of undesirable substances that can make their way into your water without any outward sign of trouble. This is why it is vitally important that property owners can keep tabs on their well water by sticking to a strict regimen of water quality testing. Our job is to carefully conduct water sample testing in order to identify any potential contaminants. These could include:
Nitrates
Iron
Hydrogen sulfide
Manganese
Calcium
Magnesium
Volatile organic compounds
Industrial solvents
And more
After we are finished with the water quality testing procedure, we provide customers with a full report of our findings. Of course, the end goal is about more than simply doing water testing to list out pollutants present: Once we have the results of your well water testing in hand, we can then make recommendations for improving your water quality. Goold Wells & Pumps offers a wide range of services that can help you keep bacterial contamination problems at bay once they are detected. We're here to provide virtually all of your commercial and residential well water testing services needs in Rensselaer, Columbia, and Dutchess counties—and beyond! Contact us today to set up an appointment for water quality testing. 
Worry-Free Water Testing Services
While poor water quality can sometimes be detected through appearance, taste, or smell, that is unfortunately not always the case. However, with drinking water testing from Goold Wells & Pumps, you can feel confident that your water supply is safe and fit for consumption. A property's water system is a vital lifeline to ensuring a healthy home or working environment. To set up a time for your water quality testing, call us at your convenience.
When you choose to stay current on your drinking water testing, you never have to think twice about the safety of your water. Water is something you use every day. Don't take a chance or assume that all is well—know for sure with our professional water testing services. Call today for water sample testing and flow testing services!