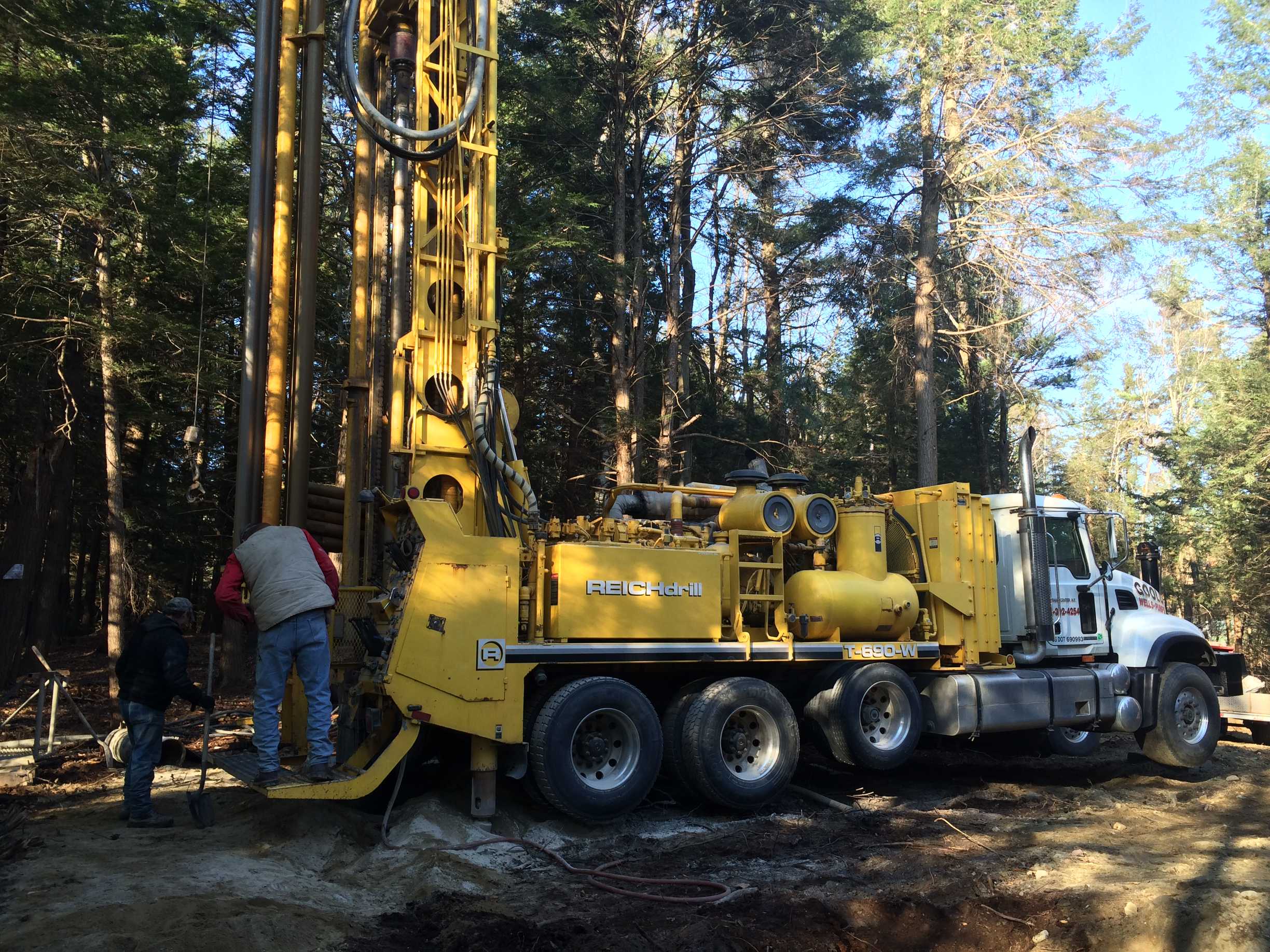 Having a private water well on your property comes with several perks. People with their own water well never have to fret about hazardous chemicals or unwanted minerals in their water—and they never have to pay municipal fees! If you're interested in being completely informed about the contents of your water, well drilling may be the perfect option for you.
The water well drilling team at Goold Wells & Pumps can install a reliable water well on your property. Call or email us today to get started on your well installation project. Whether you've recently acquired property and want to add a well, or you are looking to replace a well on an existing property, our licensed, bonded, and insured professionals have the knowledge and equipment necessary to successfully perform a well installation and give you full control over your household water supply.
Goold Wells & Pumps is a family-owned water well drilling company that has been helping families and businesses gain access to quality water for more than 90 years. Other well drilling companies may have the technology and tools, but if you want complete satisfaction both during the well installation and for years to come, nothing can top a visit from a Goold Wells & Pumps well drilling contractor. Every member of our team possesses the vital combination of hands-on experience, ongoing technical training, and a true dedication to our company's mission: to help our neighbors enjoy the quality water they deserve. Call or email today to talk to a professional well drilling contractor from our team!
Professional and Customized Well Drilling Services
At Goold Wells & Pumps, we understand that each well installation project presents its own unique conditions and challenges. That is why we design a custom plan for each individual well. This helps us ensure that your well flawlessly suits your needs and your property.
Our team will first determine which well drilling method is best for you by examining the geologic conditions on your property and assessing the height of the water table. Your well drilling contractor will then implement a drilling strategy that is best suited to your property and most affordable for you. No matter how shallow or deep your well needs to be in order to provide you with a steady supply of quality water, our water well drilling professionals will deliver unbeatable workmanship and make minimal alterations to your property. Goold Wells & Pumps has what it takes to install a well water system for just about any residential or commercial property. 
Your One-Stop Source for All Your Well Needs
A full-service well company, Goold Wells & Pumps doesn't stop at digging, installing, and sealing your well. We perform other duties such as well water pump installation, pump repair, water testing, filtration system installation, and much more. Our team will be able to recommend any additional products or services that will match your well and your needs.
If you're in the market for a new well installation in the Albany area, Goold Wells & Pumps is at your service. We proudly serve customers throughout the eastern Capital Region of New York State (including towns such as Valatie, Grafton, and Copake) and the Berkshires. To learn more about our well drilling services and how we can help you, call or email us today!